Bedroom Storage
Atlante Drawer Units
Product description
Simple, clean lines with delicate material details. The Atlante drawer units are distinctive yet versatile pieces designed to sit perfectly in the middle of a room and feel welcome in any interior space. The top detail is what makes the Atlante truly unique. Select from matt-lacquer, wood finish, gloss lacquer, glass, marble or terrazzo top and combine with gloss or matt-lacquer or wooden structure and fronts. Available in a range of sizes and of course the plethora of finishes to make a unique and personal piece.
Materials
Glass, Marble, Terrazzo, Wood
Price Range
$1000 - $2000
$2000 - $3000
$3000 - $4000
$4000 - $5000
$5000 and over
Dimensions
2 Drawers:

W: 43-73 H: 51 L: 45/55

3 Drawers:

W: 93-183 H: 76 L: 45/55

5 Drawers:

W: 73/93 H: 125 L: 45/55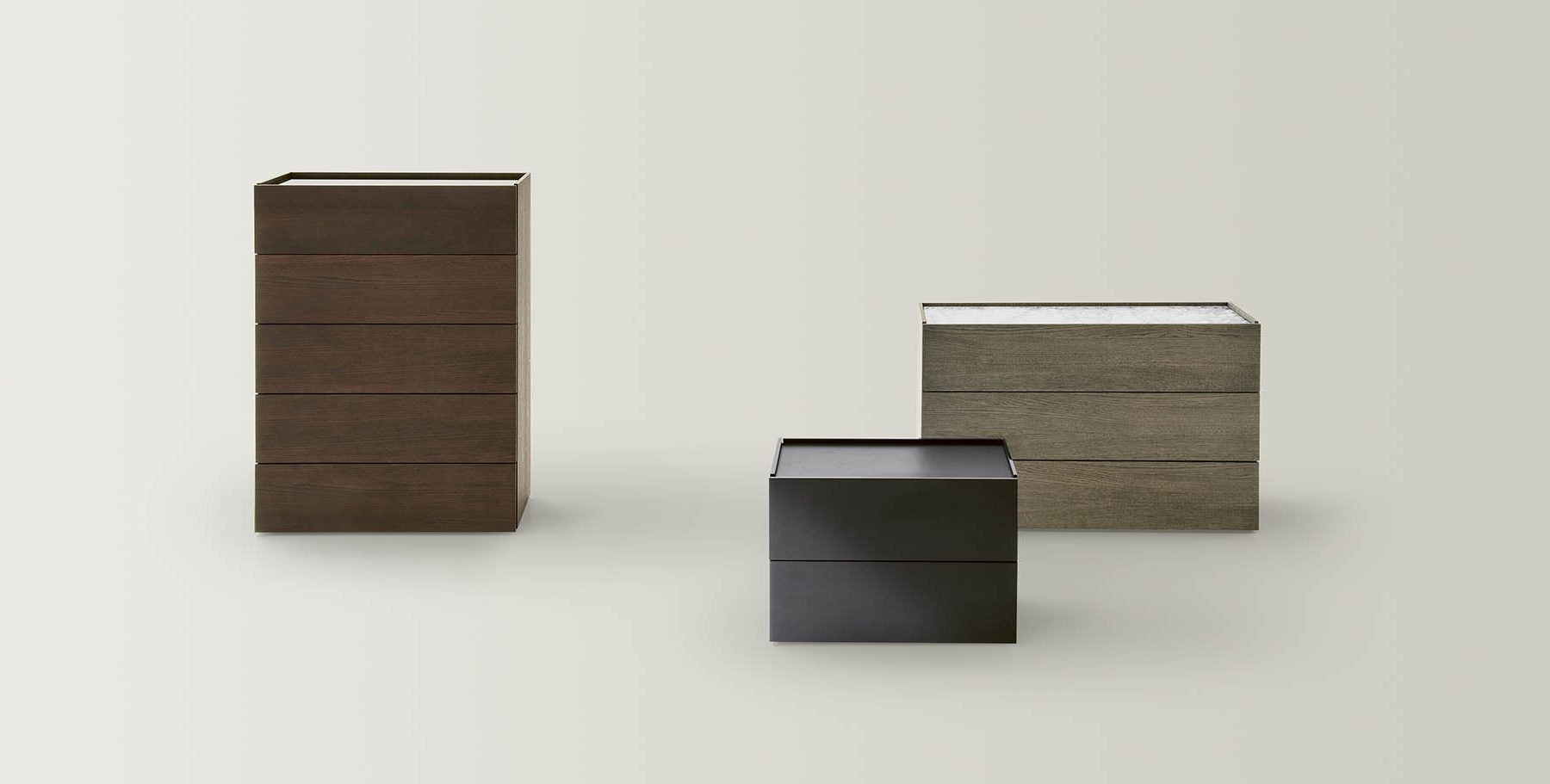 Enquire about this product
Please send through any questions or if you would like further information about this product.