Bedroom Storage
Nota Drawer Units
Product description
The Nota collection by Philippe Tabet is collection of casegoods for the bedroom which inhabits the overlap between opposing natures, with distinctively crafted contours and a combination of wood and glass. The top extends over the structure, which curves gently outwards on both sides to support it, like a tray that appears to float. A stylish and functional open shelf detaches from the top of the drawers below. The Nota casegoods are created in plywood, with a Piombo trasparent glass top. The side panels are available in Carbone and Ambra Larice, Borgogna and Canaletto wood, drawers in matt and gloss lacquered finish, in the colours of the collection.
Price Range
$2000 - $3000
$3000 - $4000
$4000 - $5000
$5000 and over
Dimensions
Night Table:

W: 62/72 H: 47 L: 49

Low Dresser:

W: 132/162 H: 77 L: 59

High Dresser:

W: 82/102 H: 107 L: 49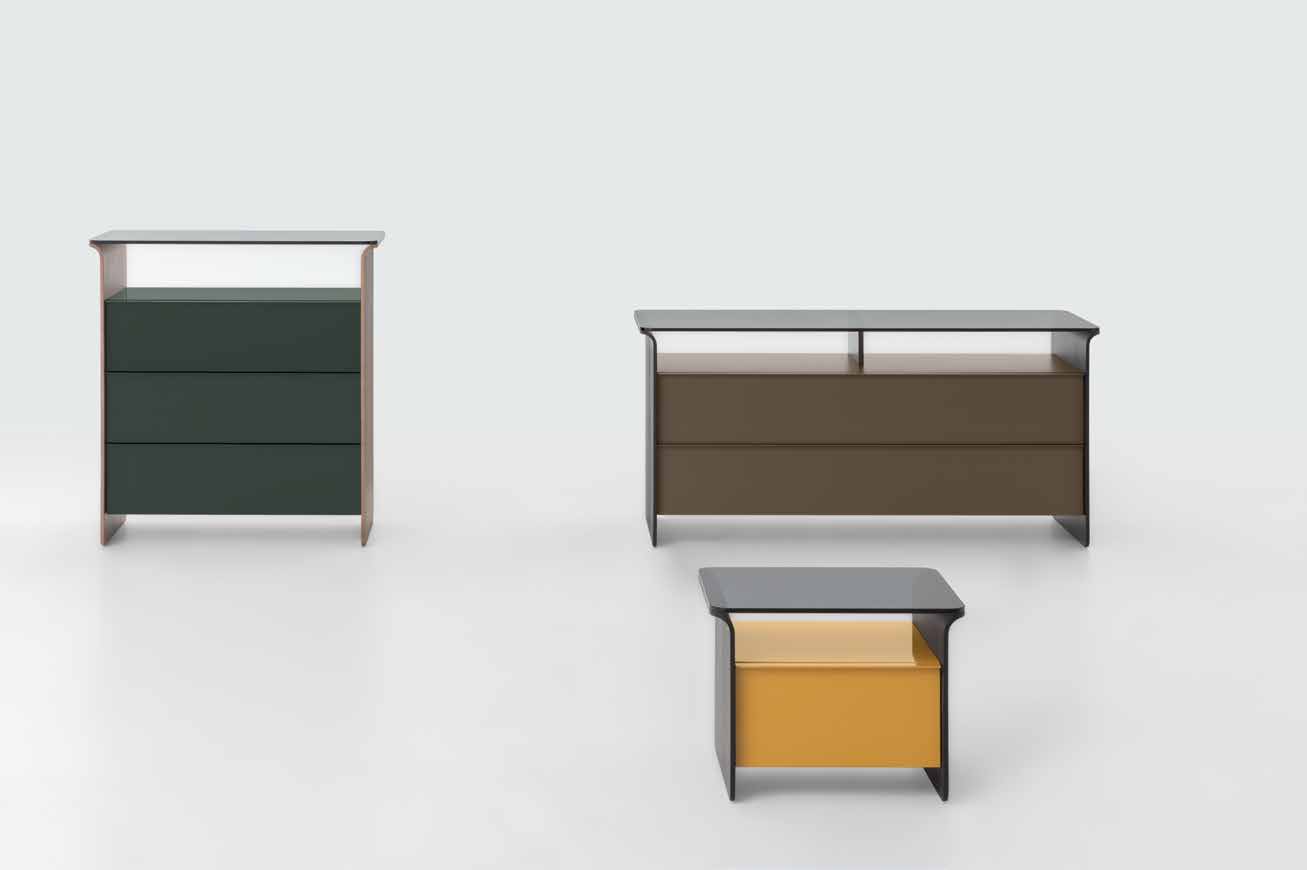 Enquire about this product
Please send through any questions or if you would like further information about this product.