SofasSofa Beds
Trio Sofa
Product description
Designed by Team Form AG, the Trio sofa comprises three simple elements: seating element, back-rest and corner-rest, which offer an almost endless range of combinations – in just a few moves. Trio's basic building block is one metre long and one metre deep, and all the other elements conform to this. It is actually quite a simple building block system – but one which is incredibly soft and comfortable, thanks to the high-quality materials, elaborate workmanship and intelligent internal construction, which also includes a proper slatted frame. Trio is designed for people who prefer simple solutions, versatile and practical but not conventional and is available in a range of fabrics.
Click here to view the Trio sofa in action.
Dimensions
Footstool:

W: 100 H: 38 L: 50

Seat Elements:

W: 100/150/200/300 H: 38 L: 100

Backrests - Straight:

W: 100/150/200 H: 28 L: 40

Backrests - Corner:

W: 100/150/200 H: 28 L: 100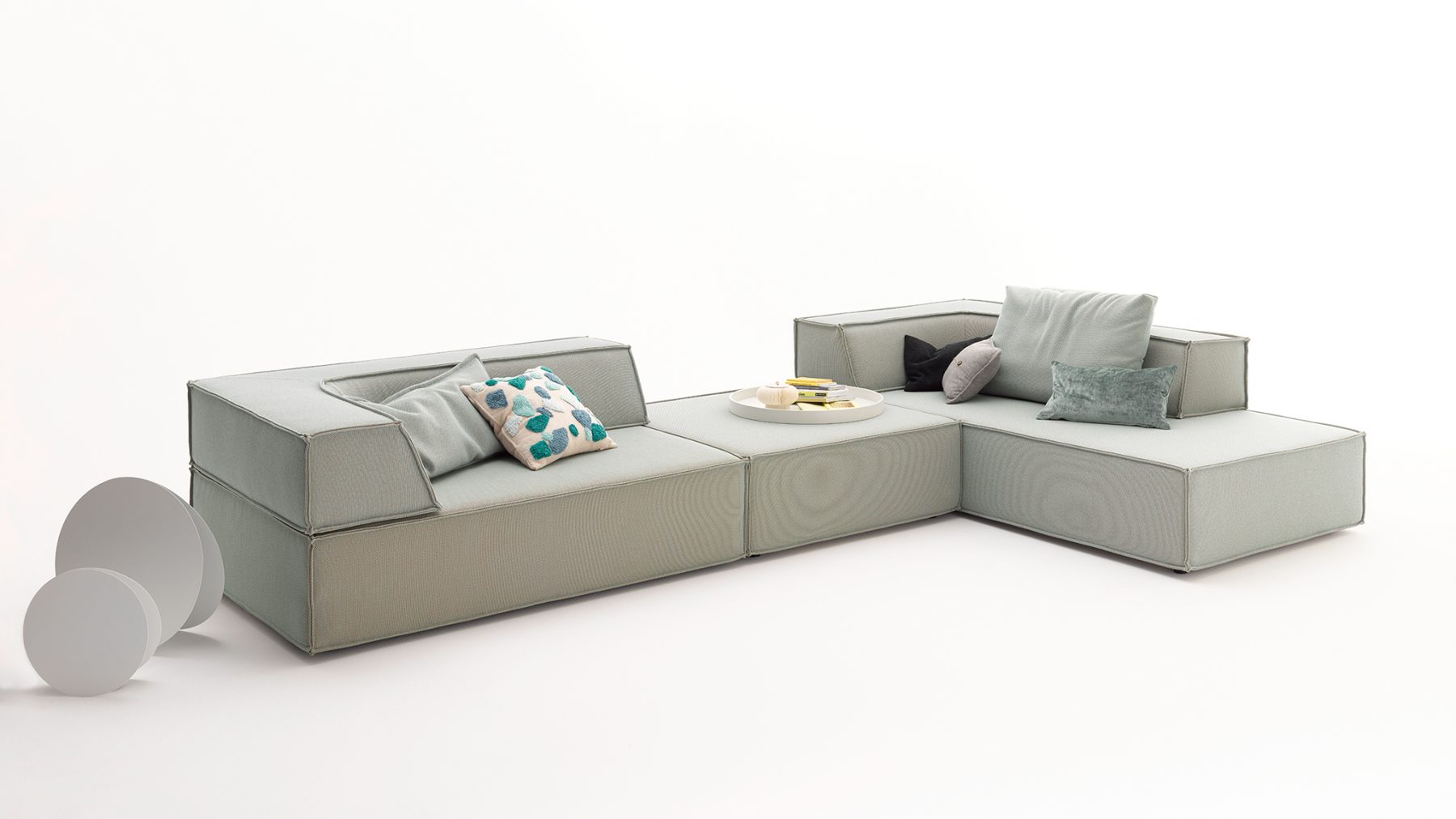 Enquire about this product
Please send through any questions or if you would like further information about this product.