Sideboards
Dedalo Sideboard
Product description
Inspired by the simple sleek geometric form of the cylinder, the Dedalo sideboard has two structured curved ends connected by a back section of the same slim panel thickness. The vertical sections wrap their embrace around horizontal elements, creating a recessed tray on top and a smart integrated handle at the front. The inside compartment, free of vertical dividers, can be customised with fixed shelves or different modules – including drop-down front modules, shallow trays, drawers and a bar module, for total freedom over space organisation. Optional interior lighting shows off the contours and geometry of the sideboard. The self-standing sideboard is available with hinged doors and custom finishes.
Materials
Glass, Marble, Wood
Dimensions
W: 95/140 H: 160 L: 55
W: 140/170/200/230/260/290 H: 72/97 L: 55
W: 140/170/200 H: 105/130 L: 55
W: 230/260/290 H: 45/70 L: 55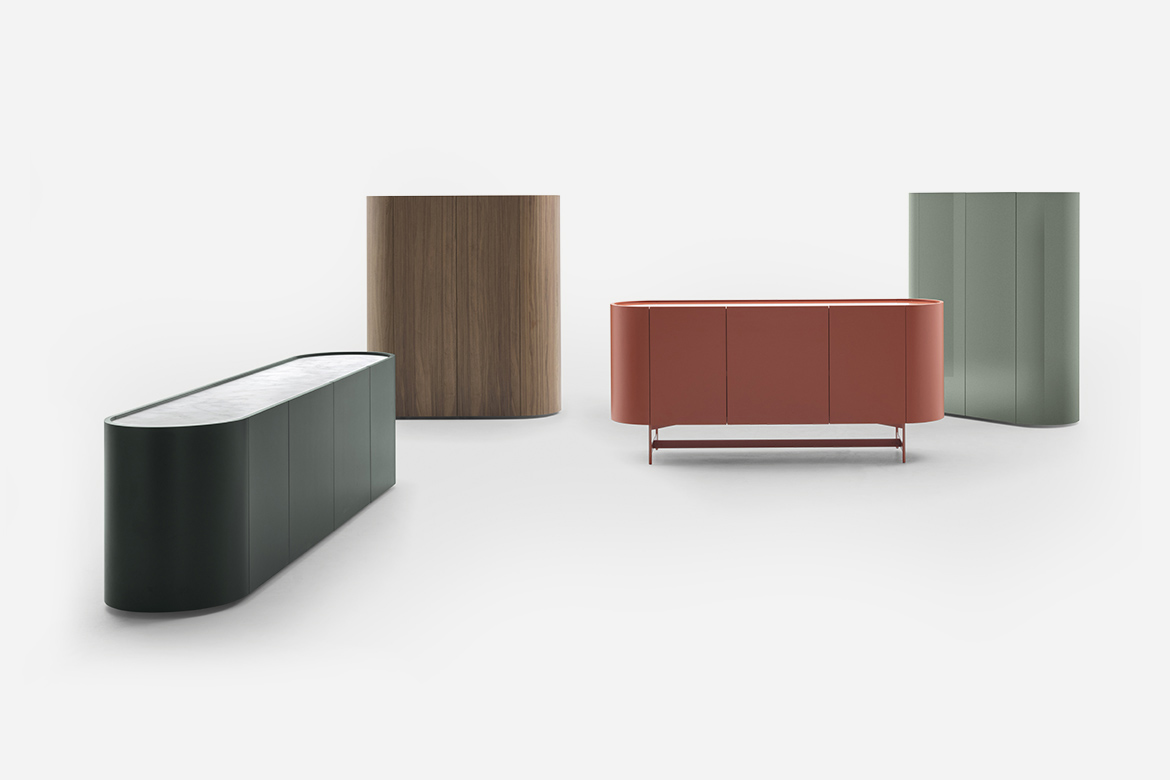 Enquire about this product
Please send through any questions or if you would like further information about this product.